Kids Singing Lessons Sydney
Kids singing lessons involve learning songs while developing proper vocal technique and an understanding of how music works. Songs are carefully chosen to ensure students are learning material to help them improve their voices and not damaging them from undue strain. Our singing teachers encourage each students individuality by helping them find their own voice rather than trying to emulate pop stars. This leads to better results and more confident singers.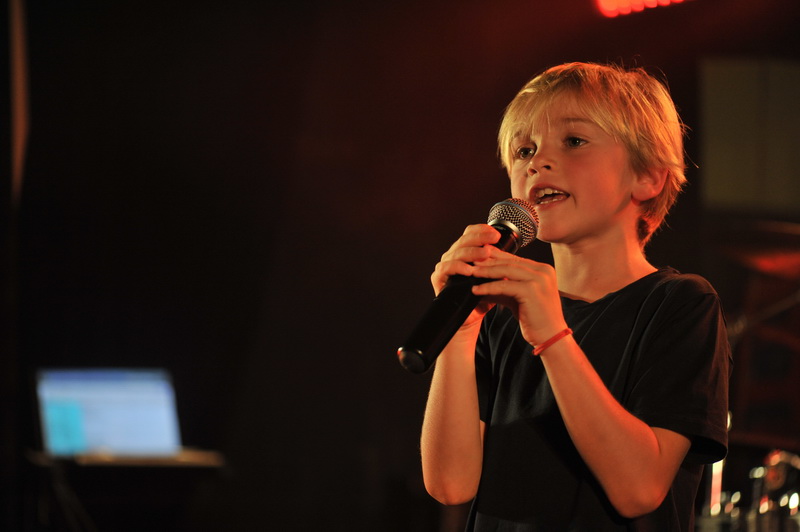 Lesson Focus
Warming up
Vocal Care
Song Study
Stage Presentation
Audition Preparation
Recording
Songwriting
Singing students who have a creative drive may wish to explore the techniques and tricks used in contemporary songwriting. This includes writing lyrics and melodies, and basic rhythm and harmony.
Performance Opportunities
Students are encouraged to take part in regular student concerts and other public performances. These experiences help develop stage craft and confidence amongst many other skills.
Singing Teacher
Brisbane-born coloratura, Elizabeth Smalley, was 16 when she began the GUESTS program at the Queensland Conservatorium, starting her tertiary education early. She has since graduated with a Bachelor of Music, and performed roles in Massenet's, Cendrillion, Handel's, Saul, Gilbert and Sullivan's, Iolanthe and Purcell's, The Fairy Queen.
Sunshine Valley News exclaimed that she "mesmerised the crowd with notes in the upper range like skyscrapers", at one of her engagements with the OPERATIF! She has performed regularly as a soloist for the Sunshine Coast Chorale Society and Symphony Orchestra.
Elizabeth is also the voice of Maxi's theme song on the CD/picture book and orchestral program, 'Maximus Musicus visits the Orchestra'.
She has had professional engagements with the Queensland Symphony Orchestra as a soprano soloist, performing John Adams', Grand Pianola music and in conjunction with the Brisbane Festival, she was the soprano soloist for the world premiere of the Kats-Chernin work, Symphonia Eluvium, broadcast on the ABC series, 'Artscape'. 
Now living in Sydney, Elizabeth is making her mark with a role as the Young Vixen in Pacific Opera's production or The Cunning Little Vixen, while actively involving herself in the community as a choral conductor in the inner west and as a private singing and music teacher. Her motto as a teacher is 'Good, Healthy, Fun!'
Availability
Singing lessons are available Monday to Saturday
Lesson cost is $45 per half hour or $90per hour
Please contact us on 9387 2219 if you would like further information
Testimonials
The teacher is super kind and patient and very sweet.  She has inspired my daughter not only to sing (in tune!), but to sing in front of a large audience, which is a huge achievement for her. She manages to find songs that connect with my daughter and I'm always surprised she can pull them off. We love our singing lessons and look forward to them every week."
Anna